Here are some examples of 2 ton plus trucks that we have purchased. All were equipped with 4 cylinder engines. Most of the trucks were between 4 to 10 years old.

Two Ton Truck Cabins

Mazda

Toyota


BU102 Series (Narrow)
BU212 Series (Wide)

Daihatsu

V90-99 Series (Narrow)


V116-118 Series (Wide)

Mitsubishi

FE437 (Wide)
FE537 (Narrow)
FE637 (Standard)

Isuzu

NKR (Narrow)
NPR (Wide)

Four Ton Truck Cabins

Here are some examples of 4-ton truck cabins that we have purchased. Most come with 6 cylinder engines and have air brakes unless specified

Hino

FD172 Series


Fleeter (Generally vacuum brakes)
FD Narrow (Hawk)
FD Wide (Eagle)

Mitsubishi

FK416


FK618
FU or FV

Isuzu

Nissan

CM87 (Narrow)


CM88 (Wide)

We can locate and purchase cabins to your exact specification and quantities by using our network of auctions, second-hand dismantlers, and automotive resellers.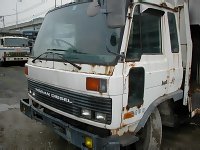 1. Does your truck cabin look like hell?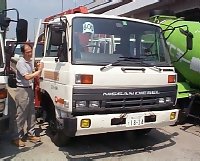 2. Lets SMS source a new one for you.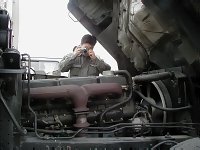 3. We'll keep you informed all the way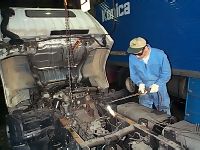 4. Carefully prepare it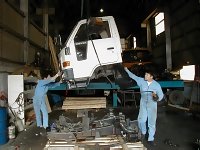 5. Expertly load it.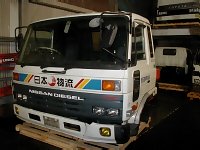 6. And get it on it's way to you.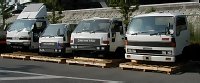 That's the SMS Difference!